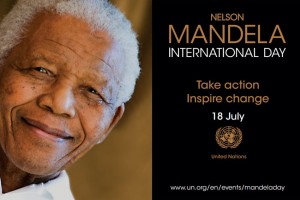 Every year, on July 18th (Nelson Mandela's birthday), people are asked to give 67 minutes of their lives to help others.
This is to remember that Mandela gave 67 years of his life fighting racism and being a prisonner.
What can you do to help? Maybe you can help your parents, share with your brothers and sisters, join a club, bring some food to the Restau du Coeur, visit an old person… There are many ways to help others!
If it's too late today… you can do it tomorrow or any other day!