At the Grammy Awards ceremony, several artists paid tribute to the "Black Lives Matter" movement, which honours the memory of young Black men who were killed in the past months or year. Here is a short mashup of these tributes :
Black Lives Matter Movement at the Grammys | Billboard.
Pharrell Williams's song "Happy", which won three awards, was sung to a background of young Black men wearing hoodies, like 17-year-old Trayvon Martin who was killed as he was peacefully walking near his sister's home after buying candy and soda. Trayvon's killer was not convicted. A "Hands Up, Don't Shoot" demonstration was done during his performance. Williams thus payed homage to late 18-year old, unarmed Michael Brown who was shot by the police in August 2014.
Beyonce sang the gospel song "Precious Lord Take My Hand" to a backing choir of Black men in white suits, their hands up in the same homage gesture.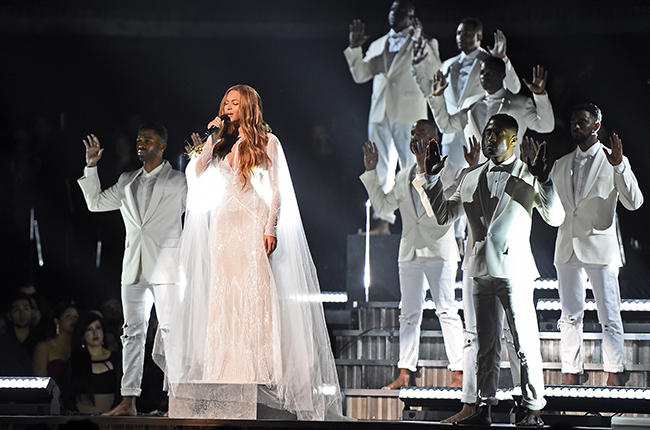 Prince made a statement, saying "albums matter, like books and Black lives matter", refering to the Black Lives Matter movement.