A laundromat owner spent every night for a week washing 1,000 pounds of homeless people's laundry.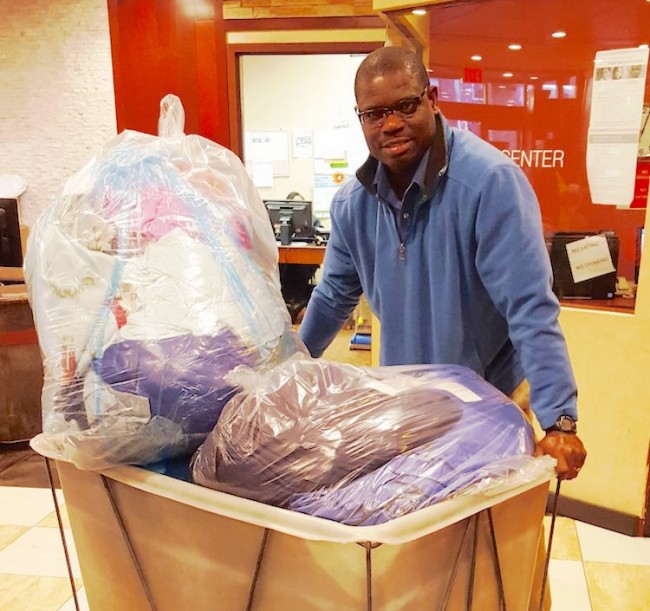 As a former social worker, Samuel Van De Cruze already knew about many of the challenges the homeless face. He also realized his new business could offer immediate help.
As an Easter gift to the community, he decided to pick up the laundry from the shelter near his building, each evening that week, and wash, dry, and fold it overnight, returning it by seven o'clock each of the following mornings.
Van De Cruz figures he saved the families money, and gave them clean clothes—and the free time to help them find a job, go to classes, or look for a permanent home.