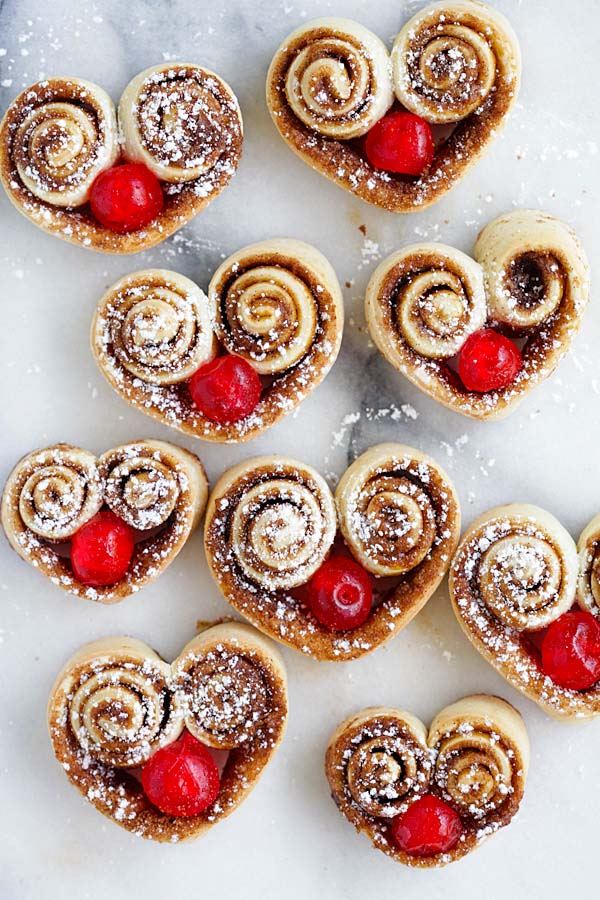 Heart Shaped Cinnamon Rolls
Serves 4 | Bake Time: 12 Minutes
Ingredients:
Roll-on puff pastry
4 tablespoons butter, melted
3/4 cup brown sugar, packed
2 tablespoons cinnamon
Maraschino cherries
Powdered sugar
Directions:
On a floured surface, roll out the dough into a rectangle. Spread melted butter on top. Combine cinnamon and sugar, then sprinkle the mixture on top of the dough.
Cut the dough into 10 strips and make each strip into a heart shape. Transfer the cinnamon roll onto a baking sheet lined with parchment paper.
Place a cherry into each cinnamon roll. Bake 10-12 minutes, or until slightly golden. Dust with powdered sugar and serve warm.