Allyson Felix didn't let being a Mom stop her from becoming a record-breaking runner
Winning 11 gold medals at IAAF World Championship track and field events is no small feat. Up until this week, only two people had ever managed to do it: world renowned Usain Bolt, and Allyson Felix.
But Felix no longer has to share that record. At the World Championships in Doha, Qatar, this week, she and her team won gold in the mixed-gender 4×400 meter relay, setting a world record for their time in the process. But that gold medal means Felix has surpassed Bolt and now holds the world record for most World Championship medals, with 12 to her name alone. Oh, and she did it just 10 months after giving birth to her daughter via an emergency C-section.
Shelly-Ann Fraser-Pryce is not only the first mom to win the 100m title, she's the oldest woman to do it too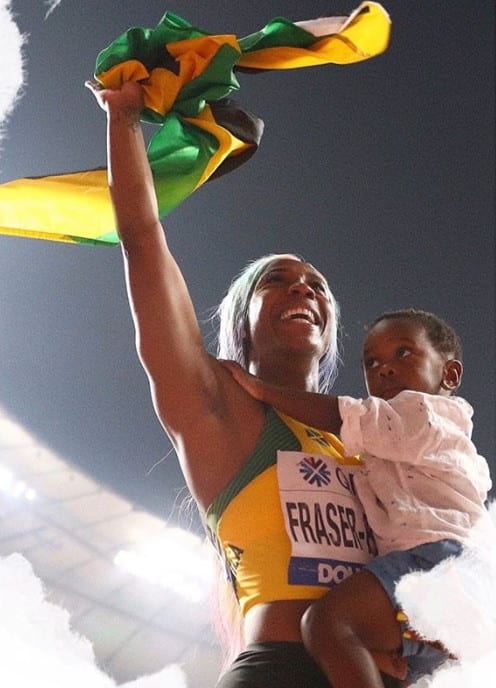 Who says having kids has to slow you down? Jamaican runner Shelly-Ann Fraser-Pryce made history on Sunday, winning the 100-meter final at the World Championships in Doha. Sure, she has won the same race three times in the past, but this time it was extra special as it marks the first time a mother has ever sprinted to victory in the event. At 32, she is also the oldest woman to win it, making her doubly kick ass.