Greta Thunberg, climate activist from Sweden, and Malala Yousafasai, girls rights activist from Pakistan, met and took pictures together for the first time.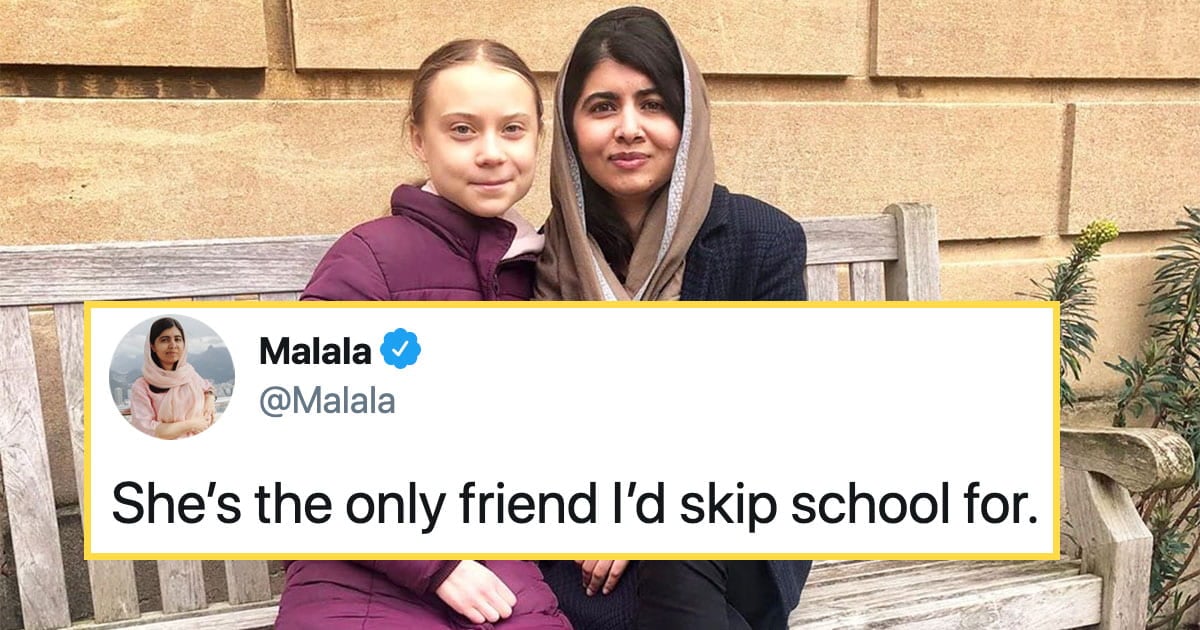 Yousafzai, the 22-year-old Pakistani-born education champion and human rights advocate, became the youngest Nobel Prize laureate in 2014. She's worked tirelessly in her own country to bring awareness to the educational rights of girls and women and was attacked by the Taliban while at school and shot in the head for speaking up for girls' education.
Thunberg, the 17-year-old Swedish climate activist responsible for galvanizing the younger generation to work towards a more sustainable environment and stop to global warming, has been nominated for the 2020 Nobel Peace Prize.
Thunberg and Yousafzai have always been in mutual admiration of each other's work. When Thunberg joined climate strikes in New York City last year, Yousafzai tweeted her support, saying, "I'm so happy to see that young women around the world are leading the climate movement. Thank you to girls like @GretaThunberg for using your voice, speaking truth to power — and encouraging other young people to do the same."
The pair finally met in person while Thunberg was in the UK this week to join the school strike in Bristol.
(from Julie Scagell's post in Scarry Mommy)