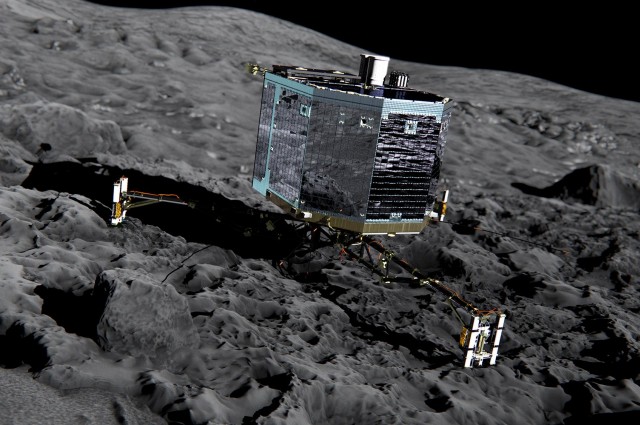 Congratulations, European Space Agency, you've made history! After departing from the Rosetta orbiter this morning, touchdown of the robot named Philae onto Comet 67P/Churyumov-Gerasimenko was confirmed at 16:05 GMT. This is a momentous occasion for space exploration as it marks the first time that a spacecraft has ever landed on the surface of a comet.
The Rosetta mission was dreamt up in the '80s, but it was not until 1993 that the $1.6 billion (€1.3 billion) project was approved and construction of the crafts could be initiated. That means the probes were fabricated using some systems that were undoubtedly invented in the 1980s, making the mission's accomplishments even more remarkable.
Rosetta's rocky voyage began in 2004 after two ditched launch attempts. It took a decade to reach the comet in August this year, a journey that covered six billion kilometers (3.75 billion miles) of our inner solar system.
More on IFL Science.