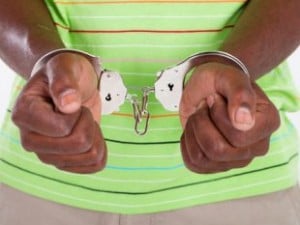 [difficult words translated at the bottom of the text]
Trayon Christian, a Black teenager, went to a New York shop on Madison Avenue (Barney's) to buy an expensive $350 belt. He had saved money from his part-time job for weeks to be able to afford it.
After buying the belt and leaving the store, the college student was grabbed by undercover officers and asked, "how a young black man such as himself could afford to purchase such an expensive belt," and they handcuffed him.
The store clerk had called police, once Trayon Christian exited, claiming that the purchase must have been fraudulent.
The police officers allegedly asked Christian for his ID, telling the teenager that he could "not afford to make such expensive purchases". After verifying that the card did in fact belong to Christian, they let him go.
Christian, who has no arrest record, said he would never shop at Barneys again and subsequently returned the belt out of disgust.
His lawyer told the New York Post that Christian was unlawfully targeted because of his skin color: "His only crime was being a young black man," said.
a belt :

handcuffs :
ID :
to purchase = to buy