Want to keep your house or your wardrobe smelling of orange and spices? Make pomanders and keep them everywhere you want this nice fall smell in the air…
This is really easy. You just need to pick a firm orange with no blemishes and stick cloves in it, in the pattern of your choice.
It will even be easier if you pierce the orange's skin with a knitting needle before pushing the clove through!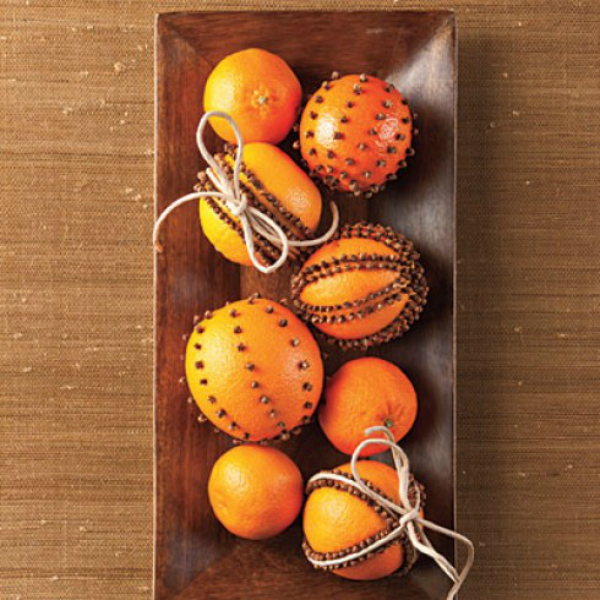 Ingredients:
oranges
cloves