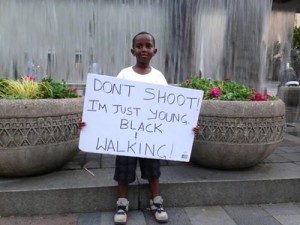 After Trayvon Martin was shot last February in Florida by George Zimmerman, some people said that young Black men wearing hoodies risk being shot by people who think they may be criminals for no reason.
The person who killed Trayvon said he was acting in self defence. He was acquitted last week (July 13th) by a jury who declared him not guilty.
Some people think this is a racially prejudiced case and should be revised, others say that there was no evidence to condamn George Zimmerman.
A petition has been signed by hundred thousands to ask the Justice Department to investigate.